How much time does your team spend on vendor sourcing, vetting, vendor payments and ongoing management?
As a property management professional, you may have run into your own issues regarding vendor management. From drowning in paperwork to dealing with poor vendor relationships, the challenges here are very real. In this article we will outline not only the red flags but also strategies to overcome them.
Keep reading for more on vendor management tips and strategies.
What is Vendor Management?
To begin we need to review what vendor management actually is. Vendor management is the procedures and policies that a property manager uses to manage their service providers, contractors, and suppliers. Vendor management is used to find the right vendors, negotiate contracts, reduce risks related to those vendors, ensure service delivery, and control costs.
The amount and type of vendors you have will of course depend on the type of property you manage, with things getting more complicated the more vendors you have. But whether you have one vendor or 500, having solid vendor management policies is non-negotiable.
Challenge: Sourcing Vendors
One of the first steps in the vendor management process is sourcing your vendors. This is an especially time-consuming process because you need to find the right vendors at the right cost and make sure to do all of your due diligence on them.
You have to find the right vendors because once you have a contract with a vendor and they are performing a service for you, their conduct reflects on the speed and quality of service you and your company are providing to your tenants and owners. So they have to be up to your standards.
Strategy
When sourcing vendors, the first thing you need to do is to remember that even though it's time-consuming you can't rush the process.
Before you even begin looking for vendors you need to come up with a comprehensive set of standards against which you will measure vendors. Having a clear set of standards will help save you time and extra work by helping you to choose which vendors you should send a request for information to, and which you should pass by. Below is the list of vendor selection criteria for you to use when putting together a set of standards:
This set of standards is also useful if you ever wind up in the sometimes uncomfortable position of having a friend or family member interested in becoming a vendor for the property you manage. If they don't match the same criteria that every other vendor has to meet, then your hands are tied.
Once you have your set of standards, you need to make sure you have a crystal clear understanding of the service you need. If you are in need of someone who can make works of art out of hedges, any old landscaping company won't do.
Taking your time to get clear on your standards and what you're looking for will make the vendor sourcing process much quicker and easier.
Challenge: Vendor Risks
Any time you are outsourcing a job at your property you have to accept that you are losing some control. There are some inherent risks when losing that control and working with vendors, such as:
Compliance risk
Information security risk
Operational risk
Compliance risk is the risk that your vendor could fail to comply with the relevant laws and regulations associated with commercial real estate. It also includes the risk that vendors may not abide by the policies of your company.
Information security risk comes in if the vendor has any privileged information regarding your property or business. That data may be less secure and could be mishandled or stolen via a cyberattack.
Operational risk is the risk that you could lose business due to either the vendor's negligence in their own company or by an outside event impacting the vendor and in turn negatively impacting your business.
Strategy
The number one thing you can do to avoid these risks is to do your due diligence before contracting with a vendor. This will allow you to spot any obvious red flags before you begin working with them.
However, it can't stop there. Once you have established a relationship with a vendor you need to consistently check in with them to make sure they are meeting your standards.
One way to make sure they are performing to your standards is to set and communicate to them specific key performance indicators (KPIs). Having well-communicated expectations will help you both to have a good working relationship.
You can work to mitigate your information security risk by only giving vendors access to the information that they absolutely need.
While you can't totally get rid of any of these risks, you can put yourself in the best position possible by creating contingency plans to lessen the damage should something happen.
Challenge: Vendor Relationship Management
Once you have spent so much time finding the right vendor, the last thing you want is to lose them and have to start over. This is why maintaining good relationships with vendors is absolutely critical.
If you don't have a good relationship with your vendors it can impact the quality of their work, which in turn affects the experience of your tenants or customers.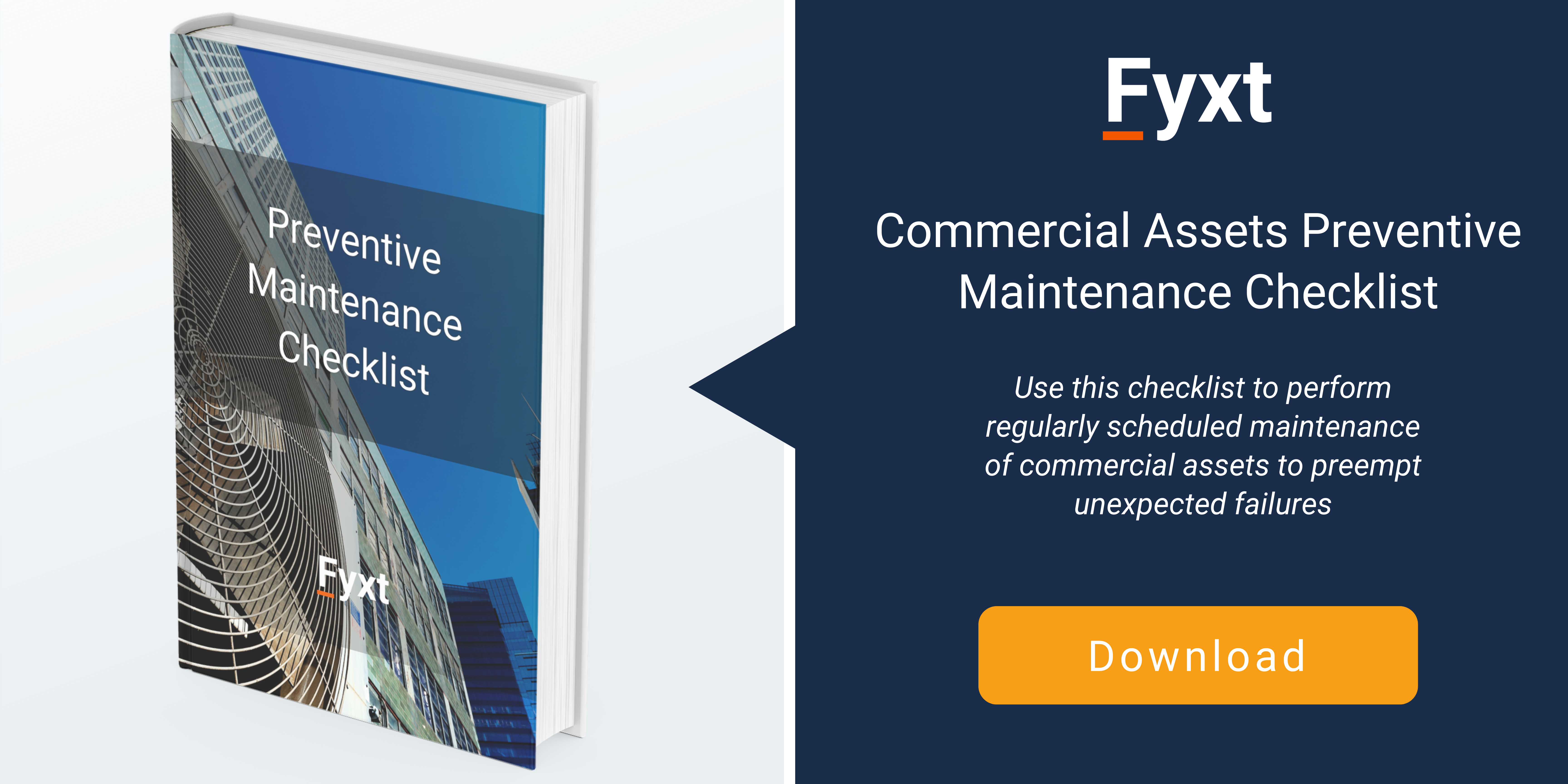 Strategy
Communication is key in keeping your vendor relationships strong. As previously mentioned you need to set clear but realistic standards and goals for them, and then you need to communicate those goals. If they don't actually know your expectations, they will have a difficult time meeting them.
Your relationship is about more than you communicating with the vendors. You also need to be willing to listen to them. Remember, they are usually experts in their fields too. If they give you a tip or suggestion about how you can be better maintaining your properties or assets, make sure to take them seriously and consider incorporating these recommendations into your best practices for facility and property management.
Finally, to maintain a good relationship you need to be honest and flexible. In any relationship, there will always be the chance of some miscommunication or similar mixup at some point. Many portfolios have large numbers of vendors completing many services at any given point of time, with an even greater amount of communication threads on multiple mediums (emails, phone, sms), and countless invoices and payments to keep track of.
Take a close look at your system for organizing communication, service data, cost documentation, and payment information. A great property management software has a built-in vendor communication hub, vendor invoicing and online payment capabilities to help property management teams optimize vendor management operations.
It's key to incorporate a transparent and organized process to collaborate effectively with your vendors, so that when miscommunication does occur, there is a clear path to remedying the situation.

Challenges: Staying Organized and Time Management
It's difficult to thrive as a business if you aren't organized. And when you have so many documents and papers for each of your vendors it becomes very hard to keep everything organized and efficient.
While having hard copies of things as backup is great, for everyday use it only creates more risk and uses more time. For each vendor, you have a contract, their contact information, their payment information, certificates of insurance, payments you've sent them, and records of appointments you've scheduled. It is easy for a document to get lost or accidentally destroyed, and that can turn into a major setback.
These organization issues can quickly turn into time management issues, as you will end up spending much more time than you should be on simple tasks. These inefficiencies add up and take much of your time and attention away from your other responsibilities.
Further Reading:
Strategy
Of the strategies to handle vendor management challenges, this is probably the most important. To deal with issues in organization and time management, you need to utilize vendor management technology.
Finding property management software with good vendor management capabilities will help you to stay organized and efficient. This software will allow you to keep all of your vendor's documents in one centralized place. This means there will be no more hunting down different hard copies or different online files to find a vendor's contract, it will all be organized for you right there. Technology like this will allow you to automate a lot of the paperwork for bringing on new vendors as well.
Complete vendor management software is even more valuable in light of the move towards remote work.

If everyone on your team has access to the software, there won't be any more confusion on where a document is or if it's the most recent copy. Everyone will get the same updates at the same time.
If you already have property management technology that you use, make sure it is still the best solution for you.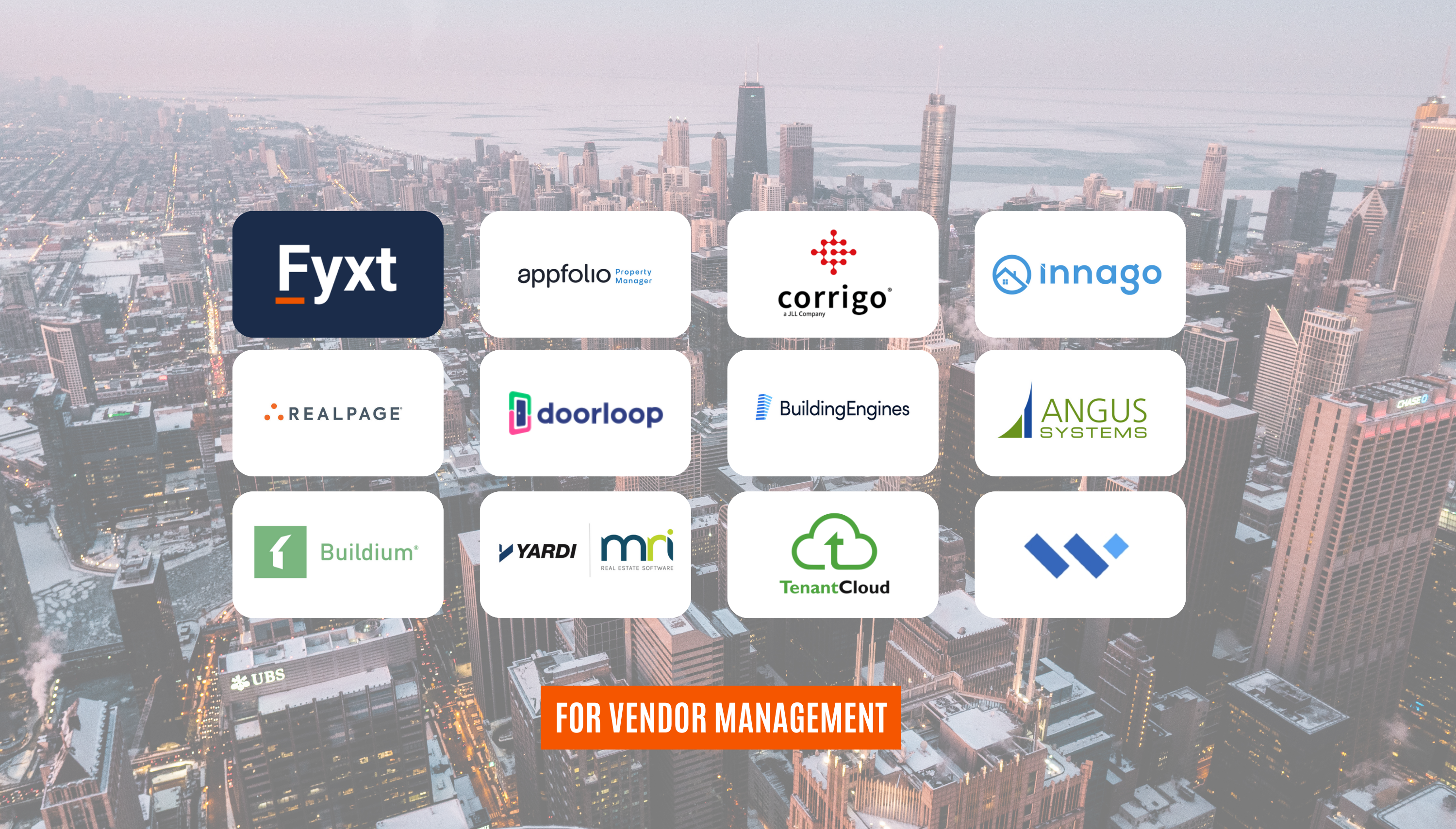 How does a vendor management software work?
It's common for property management software systems to have vendor management capabilities. In fact, most of them include job tracking functionalities. However, this is just scratching the surface. Look for these functionalities when choosing the best vendor management system for commercial real estate:
Sourcing reliable contractors, multi-vendor bidding, and vendor invoicing – all in one place
Vendor scoring and building a pool of pre-vetted vendors
Vendor insurance compliance
Scheduling tools for onsite activity
Site access control and security
Online vendor payments
Vendor contract management
Specializes in commercial real estate assets: vendor management in healthcare, retail vendor management, logistics, office, industrial buildings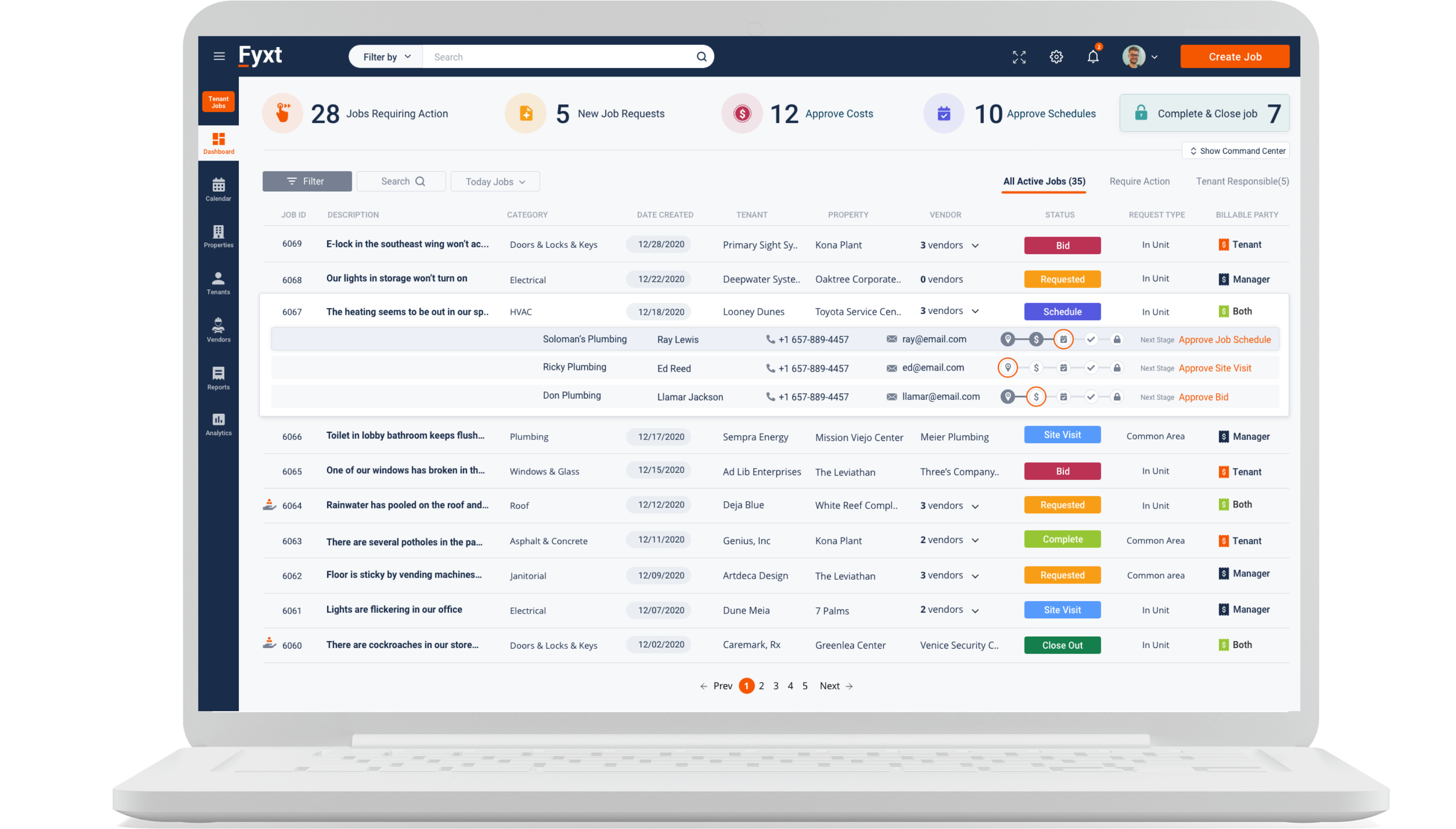 Face Your Vendor Management Challenges Today
There are undoubtedly challenges when it comes to vendor management but if you implement these strategies you will be able to take them in stride. Finding the best vendor management software for you is an excellent first step toward getting your vendor management processes under control. Contact us today to learn how the Fyxt platform helps property management teams streamline and optimize vendor management workflows.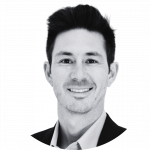 Ryan Botwinick
Building on a wealth of knowledge and expertise in both real estate and technology, Ryan set out on a mission to redefine the commercial property experience through technology and for the past 5 years has successfully built a team, product, and company to do just that. Ryan is also a member of the Forbes Real Estate Council.