Is your team struggling managing multiple maintenance requests across all your properties? Are you getting the detailed operational expense reports on time? Could communication workflows be improved? Regardless of your needs, the best property management software benefits is invaluable. With so much on your plate, the task of managing a property is arduous. Your property management team needs to find new tenants, retain existing tenants, manage work orders, handle complaints, pull reports, set, collect and adjust rents, and more. All these tasks need to be completed with efficiency, accuracy, and in a timely manner.
But do you know the right property management solution can dramatically improve the property management experience? The right software offers financial tracking features, tenant and vendor features, lease management, and maintenance management. When it comes to choosing a CRE property management platform, you aren't limited to options. But how do you pick the best? Read more to learn what does property management software do? and how to choose the right commercial property management software that meets your business needs.
How to choose property management software?
Identify Your Business's Needs
Figure Out the Size of Your Business to Determine What New CRE Software You Need
Look for portfolio health analytics, property-level reporting, maintenance scheduling & work order management, lease abstraction and tenant management features
Leverage Your Network
Consider Budget
Read Online Customer Reviews
Read on for more information.
Identify Your Business's Needs
You'll need to determine why you want to upgrade to a property management system. What are your major pain points, and how will the solution solve the problems?
For instance, if your team has administration work overload, a system with automated workflows is ideal. If you want to save on overheads, you'll need an all-in-one solution that helps to lower add-ons.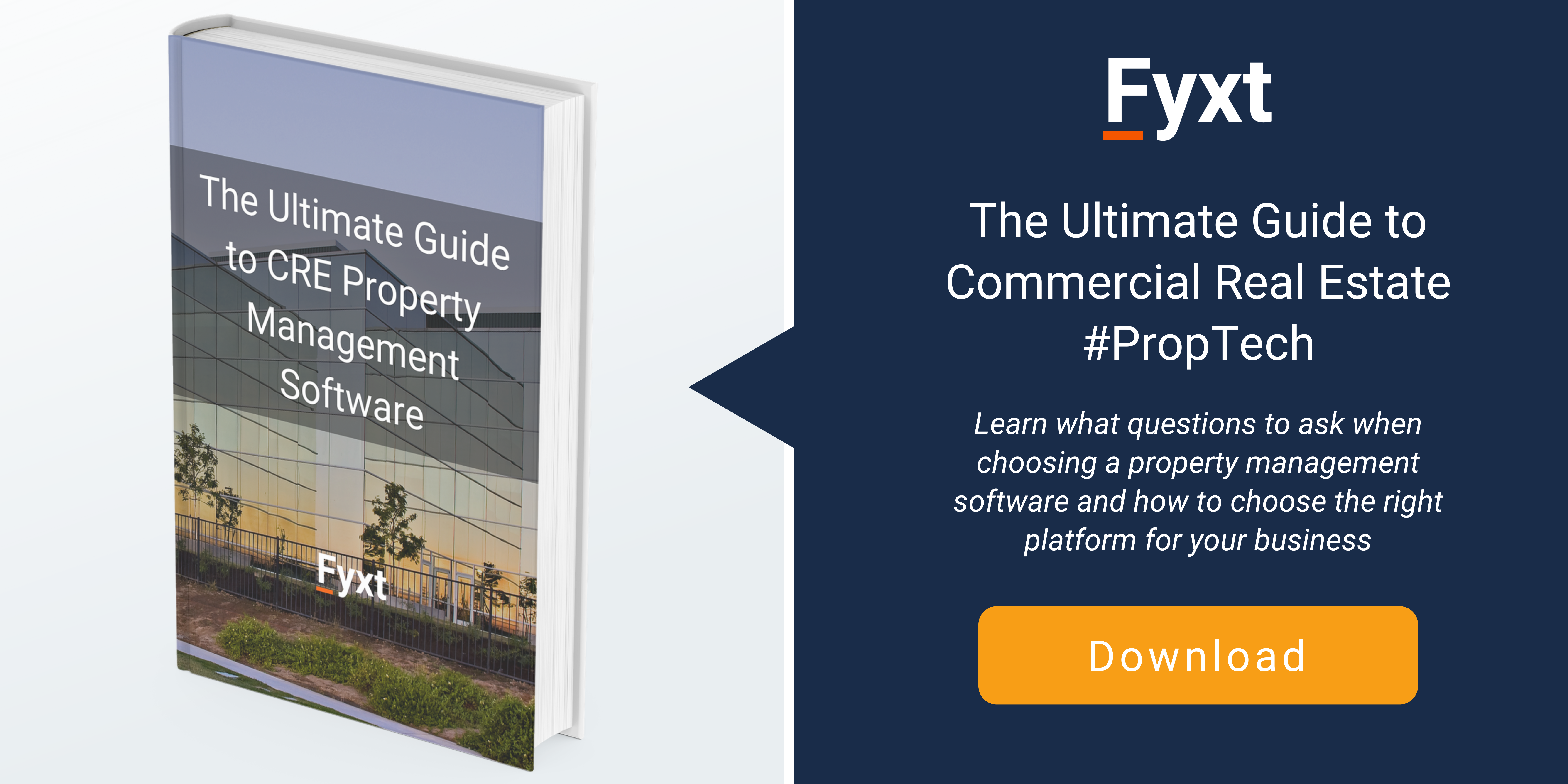 Figure Out the Size of Your Business to Determine What New CRE Software You Need
As well as your goals, you should assess the overall size of your business. This includes key questions like:
How many commercial properties do you own / manage right now?
What type of properties do you own / manage? E.g. are they offices, retail space, warehouses, or a mixture of property types?
How many property management teams does your organization have?
How many members does each team have?
How many CRE software features will you need to cover all of your business processes adequately?
How much work do you do managing your properties right now? How much of this work could be automated with software?
Your portfolio size and its composition will play a role in determining which CRE software solution is right for you. Some software may simply be too small for what you need.
Leverage Your Network
With numerous options in the market, picking the best property management software can feel like wandering in a thick forest. You might want to leverage your network and seek referrals from other property managers to get a head start. Ask them what property management software solution they use and if they can recommend the same.
13 Commercial Property Management Software of 2022: Reviewed & Compared
Also, you can join various property management communities on social media to get referrals. But when asking for references, there are a few things you'll need to know. These include:
What the migration and onboarding process is like
The available support options
The pro and cons of the solution they are recommending
How the solution has impacted their business
This also provides you with the benefits and drawbacks of each solution based on the actual user experience. However, make sure you're asking for this information from people you trust to avoid biased recommendations.
When seeking referrals, remember that everyone's need is unique, and what worked for them might not work for you. Thus, you'll need to vet the different property management software solutions that you get to determine if they really meet your unique needs.
The commercial real estate market is recuperating from what we gather in the asset management trends in 2022.

What to look for in a property management software?
There are some property management software features that are essential. These include:
Property Maintenance
Integrated communication hub
Property Inspections
Property analytics and reporting
Lease management
Sophisticated Data Security
Reliable Support
Unlimited Users
Tenant Considerations
Online in the Cloud
Mobile Apps
Tenant Documents
Property Maintenance
One of the integral parts of property management is maintenance. Thus, you'll want to make sure that the CRE operations platform solution you're picking has a comprehensive maintenance feature to help you streamline work order management. The main advantages of Property management software is, it should give your team flexibility to schedule a work order directly on the go, from anywhere, at any time.
The solution should allow tenants to be easily notified of any maintenance work required in the property. In addition, the CRE operations platform should make it possible for property managers to track the progress of the job activities across all properties in a centralized place.
Integrated communication hub
Commercial real estate industry has evolved tremendously over the past decade, yet property managers still need to pick up a phone to schedule a site visit. Looks for a property management solution that will make the communication between vendors, tenants and property managers easy, so that your team doesn't have to worry about missing email, reminder, follow up ever again.
Further Reading:
Property Inspections
Carrying out routine inspections and entry and exit inspections is vital to the upkeep of the commercial real estate. The software you're picking also needs to streamline the process of inspections.
Property analytics and reporting
Look for commercial property management software that provides property-level reporting with information, such as work orders, inspections, operational expenses. When it comes to operational costs reporting, it's crucial to know which costs are tenant vs property manager responsibility. This can help property managers determine the actual value of each property, so they can make more informed decisions moving forward.
Property managers should also prioritize software that provides detailed expense tracking and financial reports. The ability to design custom analytics and dashboards is a highly convenient option that allows management companies to focus on what matters most for their unique business or portfolio.
Lease management
Having the ability to manage lease abstracts centrally (for all lease types: NNN, Gross, Modified) is crucial for commercial property management software. Look for software that also offers the option to create and save agreement templates. This will save significant time and decrease the risk of errors in new leases.
Sophisticated Data Security
When it comes to property management software, security is a key feature. The best Property management software solution has two-factor authentication and a high level of encryption. Furthermore, you need to go the extra mile to protect sensitive tenant data and online payments.
Reliable Support
A good Property management software solution should also feature reliable support to users. The solution should feature on-demand or free-live training. Also, if you have questions or concerns when using the system, it should be easy to book a support callback or ticket.
Unlimited Users
It could be that you're managing multiple properties at once or have lots of tenants altogether. In such as situation, you want every tenant to access and use the system at any time. This implies the Property management software solution should not have restrictions on the number of users who can use it at a go.
Tenant Considerations
The types of commercial properties will largely determine the types of tenants you'll have. Also, this will significantly impact how tenants interact with the property management system. Keep in mind managing single-family homes is different from managing office buildings.
Thus, before picking a Property management software solution, be sure it will match your tenants' needs. For instance, parking garages will be much different from managing compared to other commercial properties. Their operating characteristics are so distinct that they require entirely dedicated software.
Online in the Cloud
One of the key features of any good property management software is it should offer cloud service. A cloud Property management software solution helps to increase accessibility and flexibility. This increases the security of sensitive data, reduces costs, and ensures data can be accessed in real-time from anywhere and at any time.
Mobile Apps
As a property manager, you've got so much road to hit. Whether it's collecting rent, taking repair requests, or even conducting inspections, you'll be on trips every now and then. However, having a mobile app can remedy this and reduce the amount of footwork you'll need to do. It's important to go for a Property management software solution with mobile apps to make it easy to access property and contact data. Also, a mobile app helps you to conduct inspections and send messages from any location.
Tenant Documents
Do you need a property management platform that will allow you to share and receive important documents with/from tenants? Whether floor plans, leases, invoices, or insurance, some property management software streamline sharing of documents. If you regularly have to share such documents, getting a platform with a tenant portal is advisable.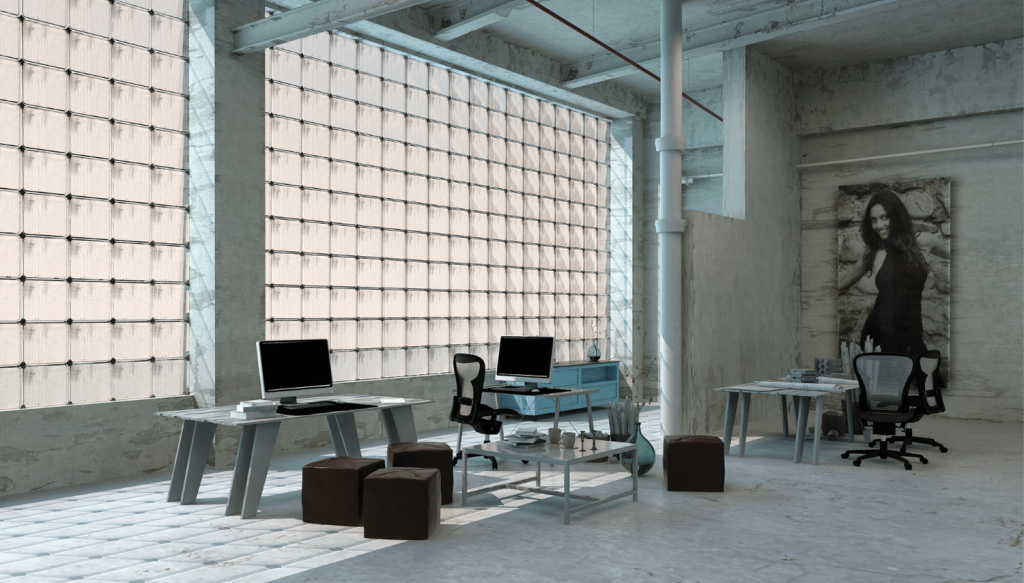 Consider Budget
The cost of a commercial property management system can range from a few hundred dollars to thousands of dollars per month. Thus, it's important to pick one that is affordable and which will offer all the features you're looking for. To ensure you pick the best property management software solution, develop a budget before you start shopping for one. This will guide you through the entire process and make choosing a property management software solution easier. A budget will help narrow down the multiple options to only those that are within your range.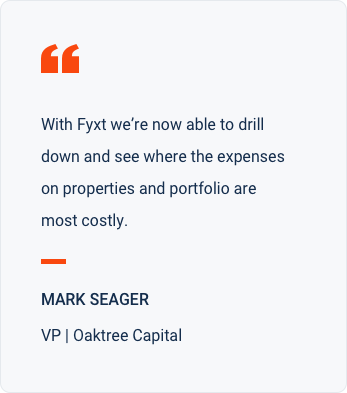 It's recommended to consider your business's current and future needs before asking for quotes. This way, you'll get a clear idea about the price of property management software aligning with your business objective. Some of the major considerations when evaluating price include:
The payment plan; is it monthly, annually, or a one-time payment
The plans / packages and the difference between them
If it's a custom plan, what is included in it; are there any add-ons and how will you be billed for using them?
If there is a cancellation fee for the contract
The fees for onboarding or setup
Any charges for ongoing support and training
While you want an affordable system, make sure to avoid the cheapest. You'll need a careful evaluation to ensure the property management software has unique features to match your unique property and tenants' needs. This can unlock avenues for saving and increase your profits in the future.
The commercial real estate market in the US is worth $1.1 trillion in 2022 – a 0.5% decline annually from 2017.

Read Online Customer Reviews
It's vital to know what others who are already using or have used the system are saying about it. What's their experience with it? This can provide crucial insights as you evaluate whether you'll want a similar solution or not.
To get property management software reviews, check on third-party review websites to get unbiased and honest feedback. These include G2, Capterra, Software Advice. Check more about both the property management software provider and their solution.
Be keen, especially on what the negative comments are about. Is it about the fees, poor customer support, or system inefficiency? Make sure to avoid any system or property management software provider with multiple negative reviews.
Fyxt Meets These Criteria
One of the best additions to your commercial property management business is a property management platform. Managing properties using the right property management software can help streamline the process, increase NOI, reduce operational expenses, and retain tenants.
Among all other commercial property management systems, Fyxt stands out because it meets all the top criteria. While other software solutions may have one or even most of the features necessary, Fyxt is a full-service option that's actually full service.
At Fyxt we've got you covered. We are a cloud-based mobile-first operations platform to manage all commercial real estate.
Contact us today to request a demo.