What is property management software?
From easier collaboration to more accurate reporting, to strategic portfolio budgeting, technology has made property and asset managers' life a little bit easier. Property management software is an application designed to save businesses time and money, by streamlining work order management, automating reporting, simplifying payments, and organizing property financials. Advanced features include: lease abstract management, communication workflows integration, maintenance scheduling, and job tracking.
What is the difference between Commercial and Residential property management software?
Commercial property management is vastly different than residential. Commercial tenant expense responsibilities are far more comprehensive and commercial leases are more complex. Choosing a solution that streamlines workflows across all lease types (NNN, Gross, Modified, etc), property classes, and industries is crucial for commercial property management success.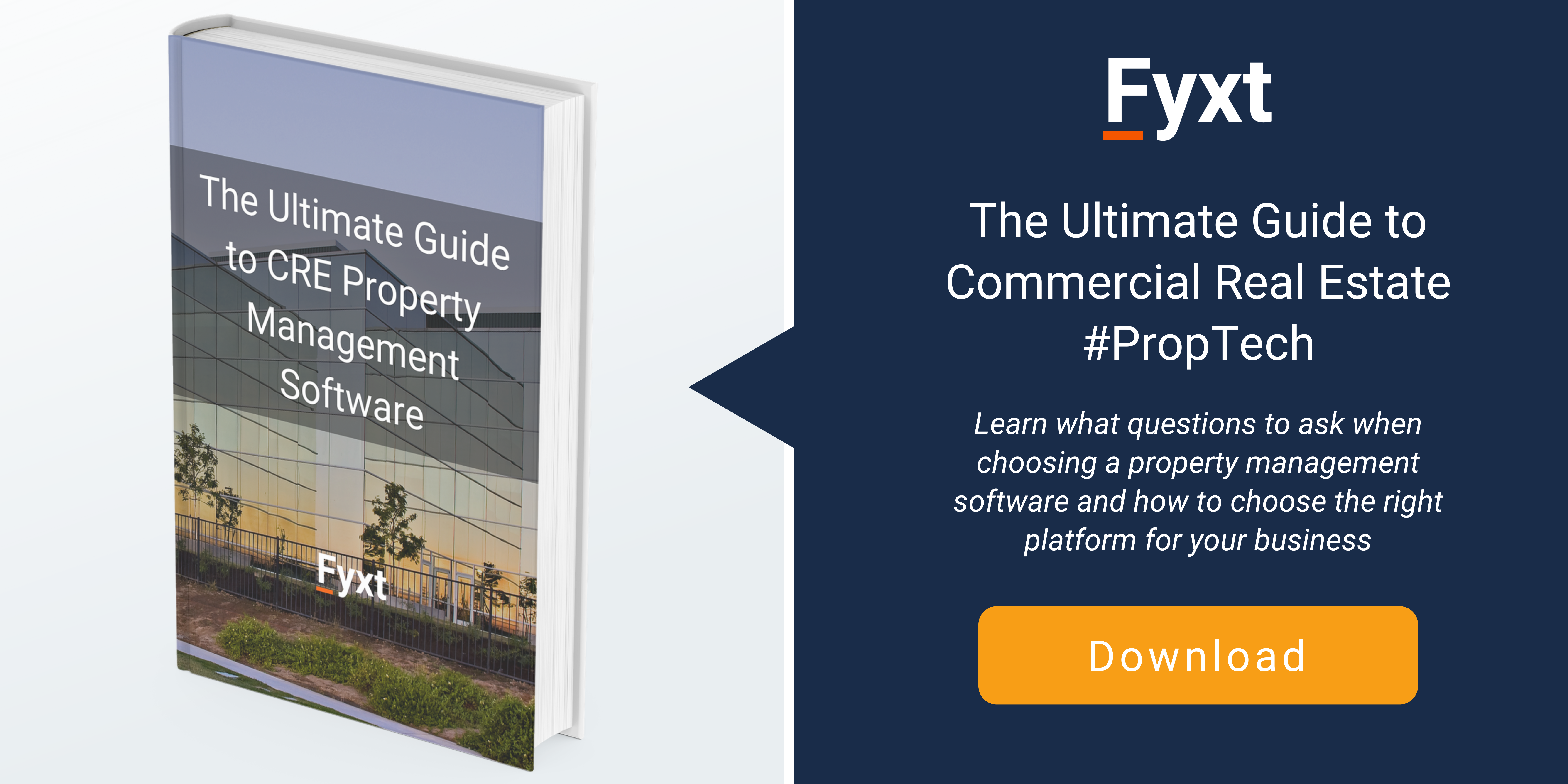 What software do property managers use?
Many (if not all) common property management issues can be solved with the right software. Of course, each commercial property management software program comes with its own features. Generally, property management platforms specialize in the following areas:
Maintenance and facility management
Accounting & legal
Property expense reporting
Communication workflows between property manager and tenants
Data and analytics
Portfolio health & budget forecasting
Online payment systems
Lease management
Tenant management
Property marketing
What does property management software do?
Managing properties using a Property Management Software can help streamline the process, increasing revenues.

Single function software options provide one service. For example, they may offer an online payment portal only. Unfortunately, this type of commercial property management software fails to provide property managers with everything they need. Often, property managers will need to use several different single function software options, which decreases productivity and efficiency.
Full-service solutions are always the better choice. They provide a comprehensive range of features and options that fulfill all the needs of a commercial property manager in one place.
What is cloud based property management software?
Commercial property management software comes in various types. The best options are cloud-based because this allows property managers to access important information from anywhere. Alternative options use internal storage methods that only allow property managers to access information from one location.
What are the basic functions of property management software?
Commercial property management software core features can be broken down into a few distinct categories: accounting & portfolio health, reporting, lease management, maintenance, tenant management and integration capabilities.
Accounting & Portfolio Health
Look for property management software that provides a user-friendly chart of accounts and asset management tools. Property managers should look for a budget forecasting feature to help determine costs and revenue moving forward, along with general budget management.
Reporting
Look for commercial real estate software that provides comprehensive reporting at a property level and data export solutions. This can help property managers determine the actual value of each property, so they can make more informed decisions moving forward.
The global property management market has been on the rise, growing nearly 8.7% each year.

Property managers should also prioritize software that provides detailed expense tracking and financial reports. The ability to design custom analytics and dashboards is a highly convenient option that allows management companies to focus on what matters most for their unique business or portfolio.
Lease
Having the ability to manage leases is crucial for commercial real estate property management software. Look for software that also offers the option to create and save agreement templates. This will save significant time and decrease the risk of errors in new leases.
Further Reading:
Commercial property management software that includes lease abstraction capabilities is a huge plus. With this feature, property managers can create a simple, easy-to-understand summary of otherwise complicated, lengthy commercial property leases. This feature ensures everyone is on the same page and there aren't any miscommunications between landlord and tenant.
Maintenance
Priority maintenance-related software features include the ability to receive and manage maintenance requests and track common area maintenance. The ability to manage inspections and easily create work orders inside the application is crucial. Look for property management software that provides the ability to schedule maintenance and source vendors side-by-side. This will save significant time for property managers and streamline the entire maintenance process.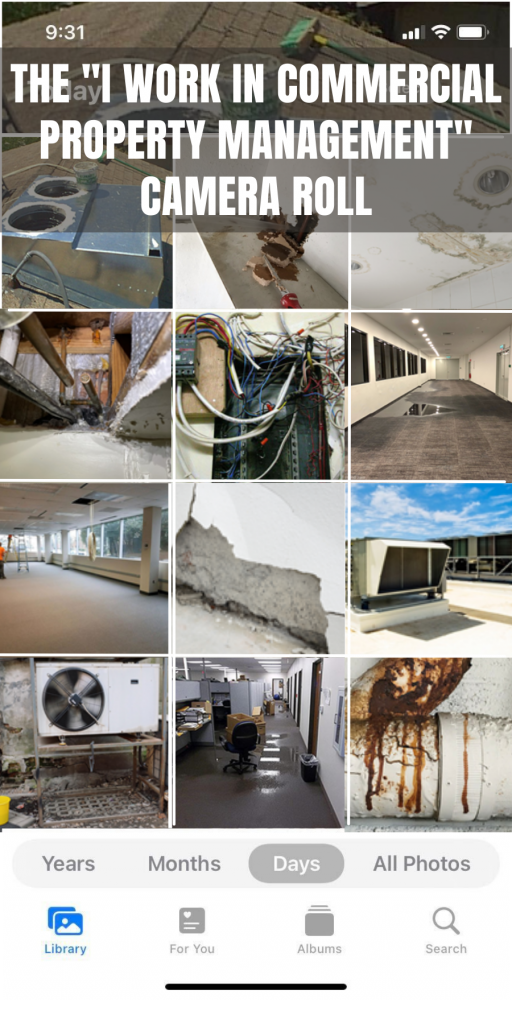 Tenant
The ability to streamline communications between the property manager, tenant, and vendor or service provider is crucial. Managing communication workflows centrally reduces the risk of human error and miscommunications (forget about unnecessary phone calls, back-and-forth follow-ups and missed reminders).
Integrations
The best commercial real estate software will have a range of integration options. Look for software solutions that integrate seamlessly with accounting systems, email inboxes, and Microsoft Dynamics.
What makes a great commercial property management software in 2023?
There are many commercial property management platform options available. Choosing the right one might feel overwhelming, choosing the wrong one can be costly. Look for the software that meets these criteria:
Commercial portfolio focused
Capable of handling all CRE lease types (NNN, Gross, Modified)
Easy to use
Cloud-based
A full-service software solution
Offers custom analytics, drill-down reports, and intuitive dashboards
Provides full transparency in operational expenses and portfolio health
Makes maintenance request scheduling and work order management a breeze
Streamlines communication between tenant, vendor and property manager
Offers secure, seamless data migration
Has a range of potential software integrations (especially with accounting and ERP systems)
Offers 24/7 customer service
13 Best Commercial Property Management Software: Reviewed and Compared
We analyzed 13 commercial property management platform, by carefully studying companies' online materials, analyzing reviews, and of course, using our expert opinion. We evaluated and ranked the solutions in terms of the following criteria:
Depth and breadth of platform's capabilities
Pricing transparency
Customer onboarding and support
Ease of use
1. Fyxt
Fyxt is the best solution for commercial real estate property management with any size portfolio. Fyxt is a cloud-based, all-in-one solution that allows seamless collaboration among tenants, vendors, and property managers. Fyxt software helps streamline operations on any device, including cell phones, tablets and computers. Unique benefits include end-to-end maintenance scheduling, full email inbox integration, lease abstraction and lease management.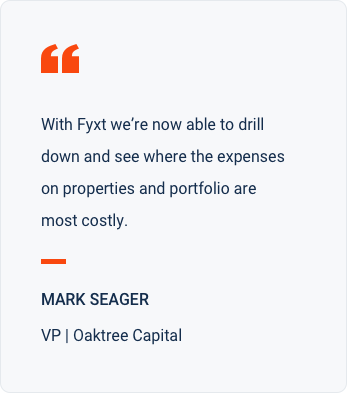 In addition, comprehensive property level reporting (with a custom report builder feature) helps improve property managers' efficiency and accuracy.
These key features provide property managers with the bandwidth necessary to focus on high-volume work, such as leasing, capex and tenant management. The user-friendly interface allows property managers to design unique workflows for their operations and individual leases. It also helps create lease contract transparency and quantify the cost and quality of every vendor.
Fyxt offers dedicated CSM for all clients (free of charge). Their customer support is available 24/7 and they go above and beyond to provide full support during onboarding and data migration (to reiterate, no extra onboarding fee regardless of the portfolio size).
2. Appfolio
Appfolio leads with solid accounting features. Appfolio isn't designed efficiently for commercial real estate management, although it might be a good choice for residential portfolios. For commercial property management, the software can be challenging to navigate and seems a little overpriced for what's offered. There's limited functionality for operations management and lease abstraction, and the custom service could be better since it can be difficult to get someone on the line when you need assistance. However, a significant upside to Appfolio is it offers advanced tenant features (tenants insurance, tenant screening).
Minimum portfolio size of 50 units (Core Plan) or 500 units (Plus Plan) required for implementation.
3. Innago
Innago is a free property management software, which makes it a great option for starters. While it may not be the best option for large companies, it could be a great choice for small property management companies with minimal budgets. However, it would require companies to switch their commercial real estate property management software once they'd expanded. The primary issue with this software is a lack of reporting function automation. The software is lacking some accounting, maintenance management and lease abstraction features – a necessity for CRE property management firms with mid-to-large size portfolios.
4. Building Engines
Building Engines lacks basic accounting functions (chart of accounts, portfolio budgeting & forecasting, asset management). The platform doesn't provide lease management features (abstraction, agreement templates). Offers basic reporting functionalities. Some users report you aren't always able to find what you're looking for. The company was acquired by JLL in Q4'21.
5. Corrigo
A common fact mentioned in reviews is that it's difficult to use. The program wasn't designed to be as user-friendly, which is a problem that will possibly be solved in future updates. For example, navigation is difficult at times, and reporting is limited. Although there's an option to customize notes and reports, it's a bit cumbersome.
Corrigo lacks basic functions for some of the most critical accounting, lease management features and offers no integration capabilities – something property managers in CRE are looking for. Additionally, the invoicing system for work orders is more complicated than it needs to be.
6. Doorloop
An option to consider for property management companies with mixed portfolios. Large commercial property management companies may find Doorloop isn't the best option. Also, the software lacks the commercial real estate facility management tools that property managers need. For example, the program only offers basic lease management (no lease abstraction) and has no maintenance request scheduling or inspections management functions. Doorloop's user interface isn't as streamlined as it could be, and it could use improvement, as could the API documentation. Some users report the customer click path to get to desired pages could be streamlined and improved.
7. RealPage
RealPage has solid reporting capabilities but lacks facility management tools. For example, this property management software doesn't offer maintenance request schedules or inspection management functionalities. Also, lease management only has basic capabilities.
This solution would be a good option for residential management, but isn't great for commercial real estate. Many of its features are only available with higher package purchases. Some users report the platform is difficult to use and has problems with glitching or timing out.
8. Angus
Angus is another commercial real estate software that isn't as simple to use as it could be. Work orders are difficult because they involve numerous steps. Streamlining the process would make things easier. Maintenance scheduling automation is crucial for PM teams with mid-to-large size portfolios. It also has limited key features, such as accounting functions, lease management and integrations abilities. Reporting capabilities are limited. There's plenty of potential for the software to create more useful reports and dashboards that could be downloaded.
9. Buildium
Buildium is an excellent choice for residential property management, but it falls short as a commercial real estate solution. Some users report tech support responses are slow and that certain tasks require more steps than is necessary, which may not be an issue for small portfolios. However, larger portfolios may find this frustrating.
10. TenantCloud
TenantCloud would be a good option for small landlords. The software doesn't provide commercial real estate facility management tools, maintenance management scheduling or inspection management functionalities. Lease management capabilities are basic, with no options for lease abstraction. It also doesn't offer a direct link to the tenant and vendor portals. Future software updates could see some of the difficult processes simplified.
11. Workspace
Workspace could use a more streamlined approach to tasks in future updates. Some features necessary for commercial property management are missing or lacking. For example, there are no basic accounting functions, lease management, or appropriate integration options. Reports are also limited. Furthermore, some customers report it is difficult to get on the line with customer support when there are issues with the software.
What is the best accounting software for property management?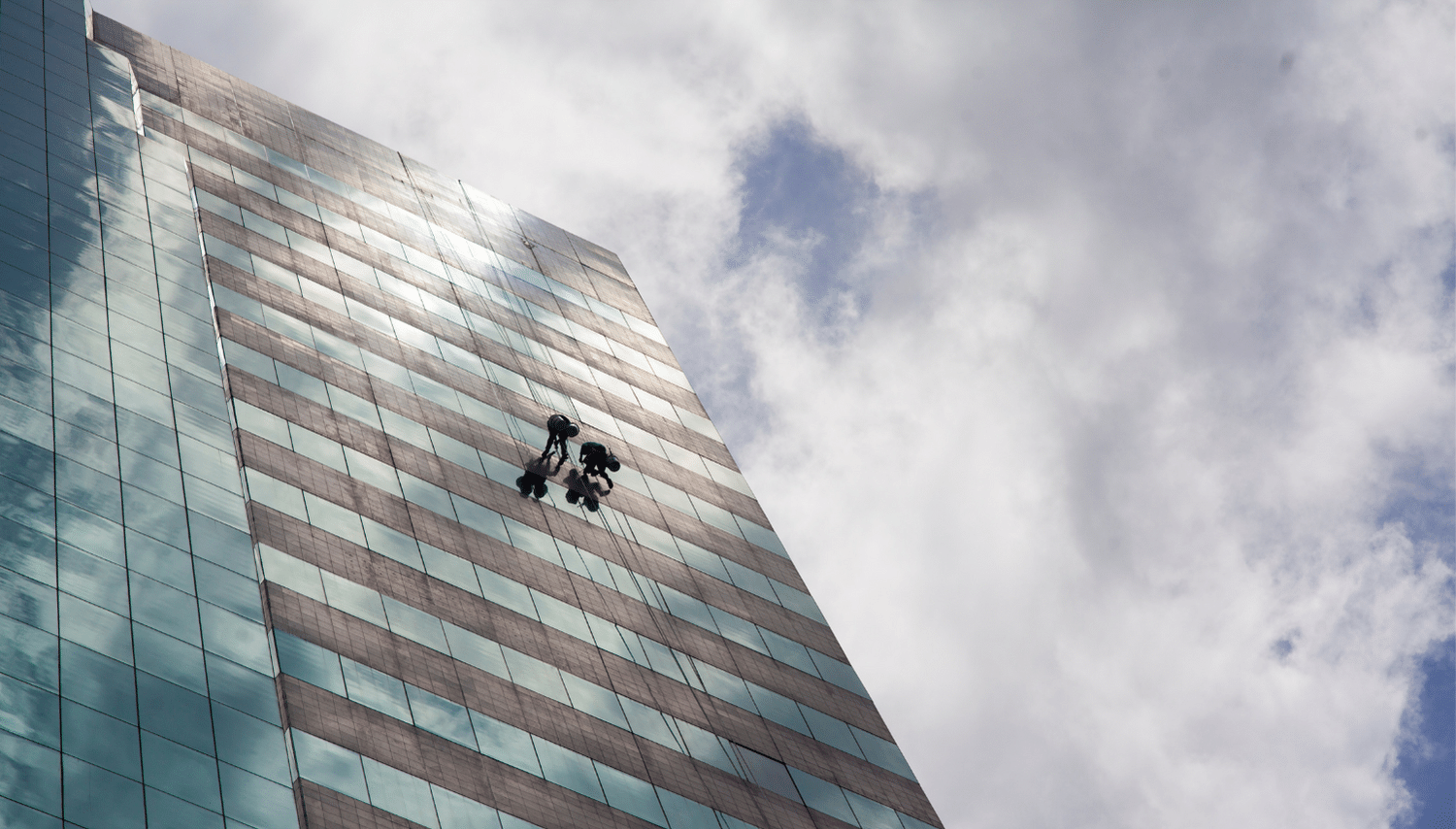 12. MRI
MRI is the best accounting property management software. MRI provides an accurate, in-depth view of financial data. It offers a comprehensive suite of features to manage individual financial statements for each property in one place. The process of importing past years' budgets, and reforecast with actuals is streamlined. Users like the ability to run quick rent rolls, ledgers, aged reports and variance analysis. The platform is easy to navigate.
13. Yardi
Yardi is a great choice for property management teams that are looking to automate accounting workflows: data entry, uploading invoices, and accounts payable. Their reporting capabilities are strong: users can pull reports in one database. The system also offers in-built marketing and listing service. Users report that with the recent updates of the software the UI has become easy and understandable.
What property management software is the best?
Fyxt is the best solution for commercial real estate property management with any size portfolio. Its solutions are designed for investors and property managers specifically for the commercial real estate industry.
Fyxt is revolutionizing commercial property operations. With Fyxt your team can:
Schedule a work order directly on the go, from anywhere, at any time. It takes 15 seconds – it's that easy.
Take control of maintenance chaos: Vendor sourcing, Bidding, QA, Invoicing and Job tracking – all in one place.
Manage lease abstracts centrally. Yep, works with all lease types: NNN, Gross, Modified.
Never have to worry about a missed follow up ever again, with a fully integrated Tenant – Manager – Vendor communication hub.
Zoom-in or zoom-out on your portfolio data with Fyxt custom analytics and drill-down report builder.
Grow your NOI with portfolio health analytics tools and 360-view on operational expenses for all properties.
And much more.
Try risk-free
And the best part? You can try Fyxt all-in-one CRE property management software for risk-free. Start a risk-free trial and get set up in 1 day. Fyxt platform is easy to set up and intuitive to use. You can rest assured we help your team with the onboarding, training, and data migration.