We've got exciting news: Fyxt raises $4 million in a Series A funding round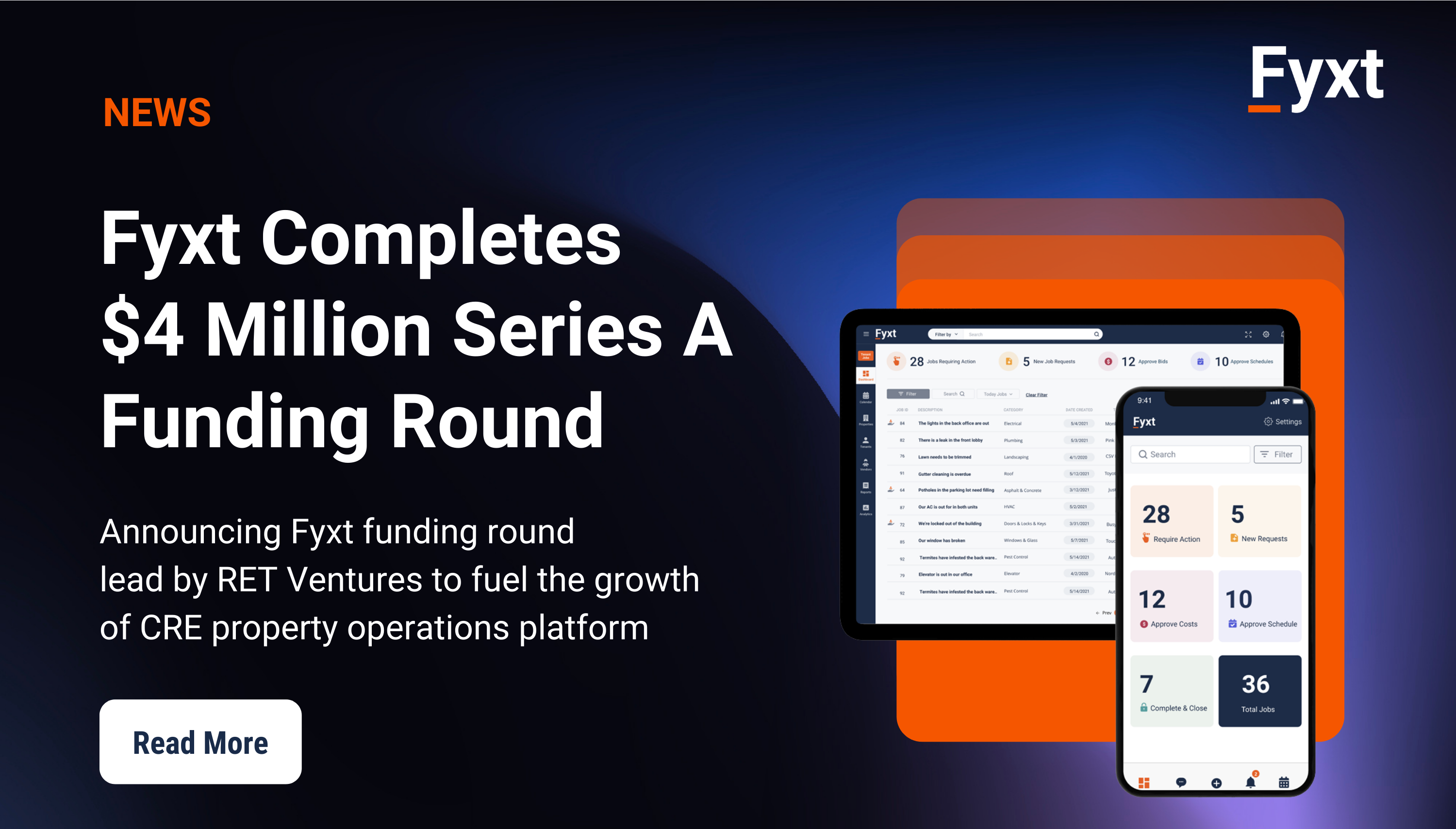 2022 is shaping up to be an incredible year at Fyxt, and we're only halfway through! We're excited to announce today that we raised a $4M Series A funding round, led by the proptech-focused venture capital firm RET Ventures, with participation from UK-based family office Reuben Brothers.
We've always believed that to effectively change how commercial assets are managed, you must actually love the tools you use and our goal in building Fyxt is to do exactly that. Our platform bridges the disconnect between commercial asset owners, managers, tenants and service providers, streamlining the processes in an easy-to-use system.
We've seen property management teams of 2 – 200 achieve significant increase in NOI and reduction in maintenance and upkeep expenses. With your constant support and feedback, we're able to improve a product that we all really believe in—a commercial property operations platform that you love to use. To that effect, with this capital we'll focus on enhancing the technology stack, bolstering Fyxt's offering of tech integrations, continuing to refine analytics and reporting customization and expanding the Fyxt vendor marketplace.
Historically, property operations tools have been clunky and restricting, with teams having to waste a ton of time pulling cost reports, managing vendors, tracking jobs, determining their role in the bigger picture, and drowning in maintenance requests. Not anymore. The Fyxt platform streamlines operations for every stakeholder while integrating with accounting, data visualization, vendor compliance, and insurance software. Fyxt also offers a powerful expense management platform for NNN tenants as well as a powerful engine to track and manage pre-approved vendors and simplify vendor procurement for property managers and tenants alike.
In the immediate future, we'll be using our new funding to accelerate the deployment of our best-in-class technology to commercial property owners across the country, by scaling our team (in Los Angeles).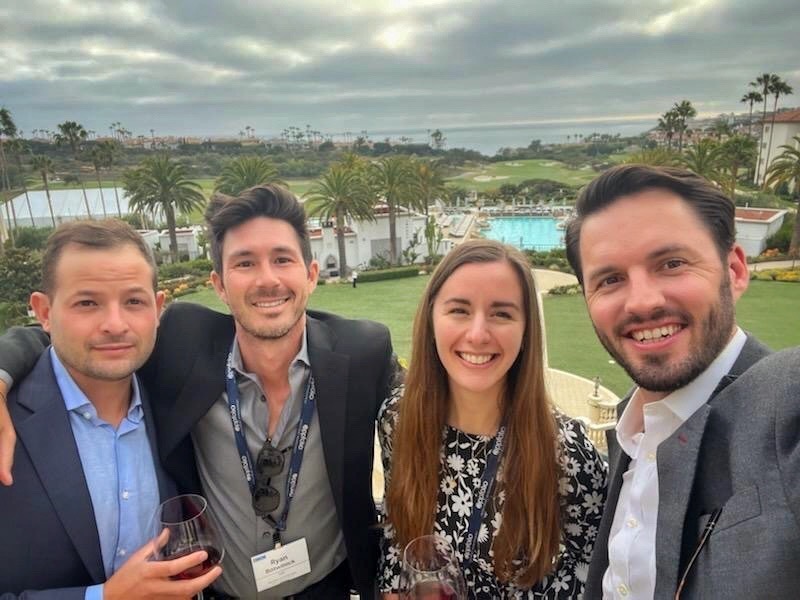 It's only the beginning. We plan for all of this to grow, and grow fast. We're always hiring talented people to join our team and help us continue to innovate and grow. We're working to change the way teams manage commercial properties, and we need your help. We want you to push us and help us grow. We're inspired by the ways you and your team use our platform, and we're looking forward to blazing this path together.
Commercial Observer link: https://bit.ly/3lIh4uI
Yahoo Finance link: https://yhoo.it/3lGN3vr
BusinessWire link: https://bwnews.pr/3LKO14d
Venture Capital Journal link: https://bit.ly/3m3c7Nr
— All of us at Fyxt | 5/25/2022