In the realm of commercial real estate, every lease is a tailor-made agreement. Tenants occupying identical spaces may have strikingly different lease terms, all based on their individual business needs and negotiation outcomes.
Lease management ensures that each business tenant pays the correct amount of rent each time, and that any complaints they have are covered as per their unique lease contract. While this process may be simple with just one or two lessees, the larger your commercial empire grows, the more work there is to keep track of all the leases.
Especially with NNN leases, where details like utility coverage, parking allocations, and repair responsibilities differ, a comprehensive system becomes indispensable. Keeping track of every policy, obligation, and tracking the balance sheet becomes a herculean effort, even with an office of support staff.
As the complexity of managing multiple leases grows, lease administration software becomes an essential tool. Modern software simplifies lease data management, highlighting crucial dates and specific tenant services. Read on to discover the difference between basic lease administration software and the top-tier solutions.
1. What is Lease Administration?
Lease administration primarily focuses on the day-to-day operational tasks and responsibilities associated with managing lease agreements. It includes accurately recording lease details, tracking rent payments, managing lease renewals or endings, ensuring lease compliance, and communicating with tenants.
Lease administration software can significantly enhance the lease administration process for commercial property managers. It streamlines and automates lease administration process tasks, improving efficiency and accuracy while reducing manual efforts.

Lease Administration Process Flow
Lease Onboarding. Property managers gather lease documentation, including the lease contract, amendments, and any additional exhibits or addendums.
Data Entry. Property managers input lease details like start/end dates, rental rates, escalation clauses, and other terms into the lease management software.
Lease Abstraction. Lease abstraction distills key data from lease documents, presenting it in a standardized summary for easy reference to vital terms and dates.
Financial Tracking. Property managers maintain accurate financial records related to rents, security deposits, and other financial aspects of the lease.
Compliance. Property managers track and manage lease compliance (e.g., insurance requirements and property use restrictions).
Lease Renewals. Property managers negotiate new lease terms, rent adjustments, and any necessary lease amendments.
Reporting. Property managers put together reports to provide insights into lease performance, occupancy rates, and other critical metrics.
Document Management. Property managers use organized systems to securely store and manage all lease documents for every property in their portfolio.
Lease Termination. Property managers handle the lease termination process and facilitate a smooth transition.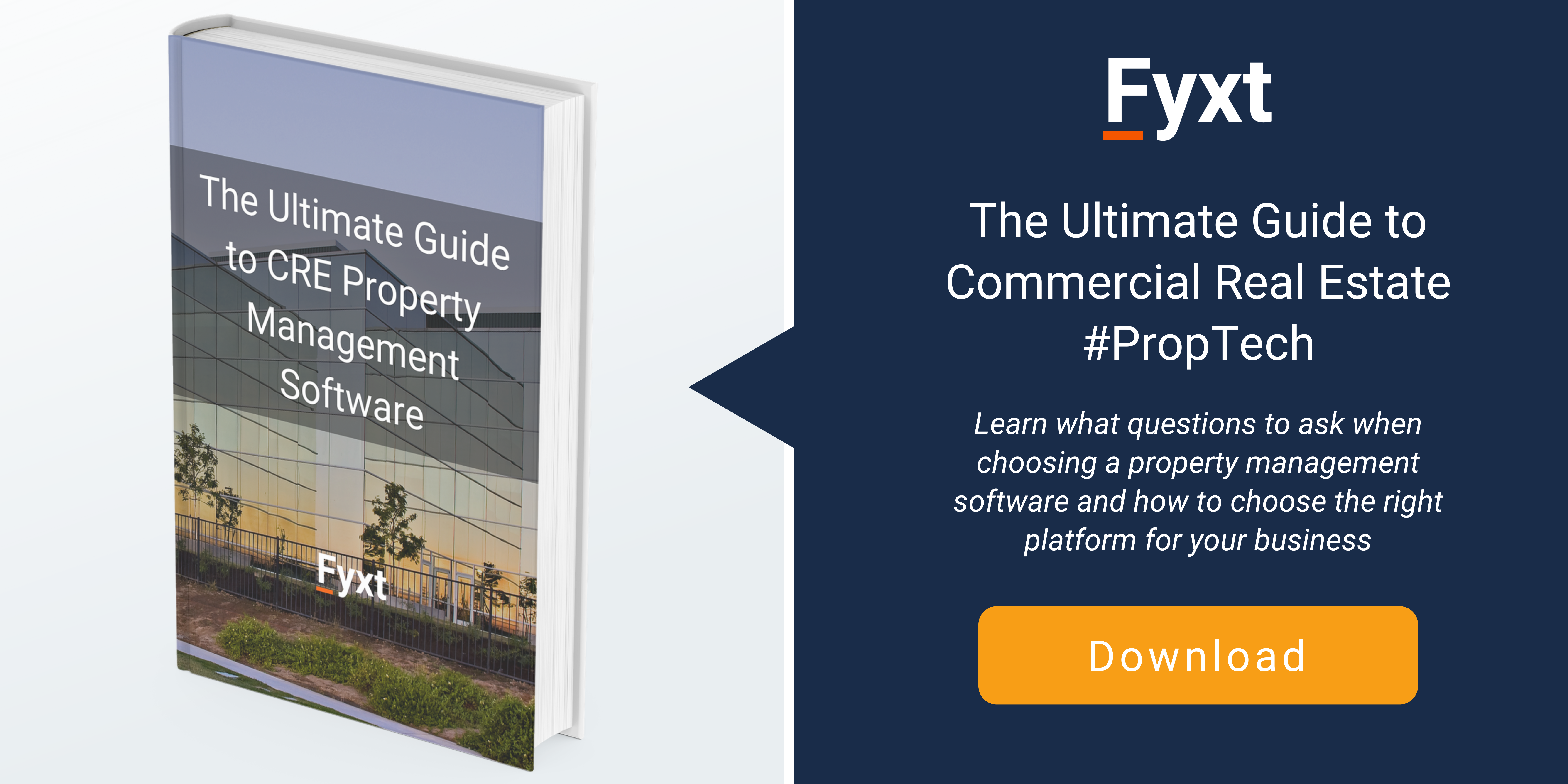 2. Can a property manager sign the lease?
Yes, a property manager can sign a lease on behalf of the property owner or landlord. In many cases, property owners delegate the authority to sign leases to their property managers as part of their property management agreement.
3. Can a property manager terminate the lease?
In most cases, a property manager cannot unilaterally terminate a lease without the property owner's approval. Terminating a lease is a significant legal action that typically requires the consent of both parties involved—the property owner (or landlord) and the tenant.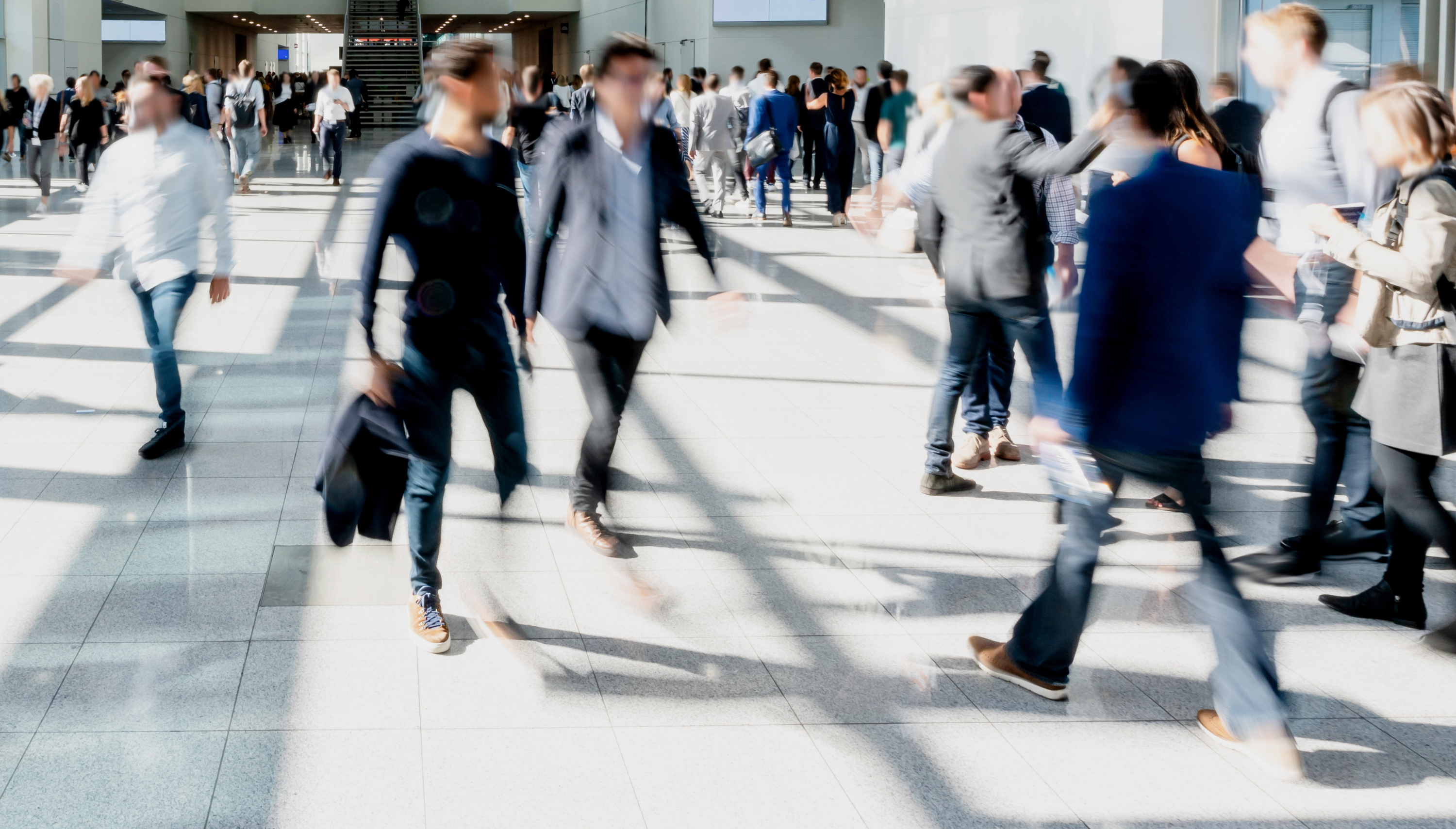 It's crucial for property managers to follow local laws and regulations regarding lease termination procedures. In most jurisdictions, proper notice must be given to tenants, and the termination process must comply with tenant rights and protections.
4. What is Lease administration software?
Lease administration software centralizes and manages the complexities of commercial real estate leases.
Lease administration goes beyond simply monitoring payments and deadlines; it's about comprehensively managing and interpreting the fiscal relationship between landlord and tenant. This includes a wide range of obligations like maintenance, inspections, repairs, common area maintenance charges, and insurance. Traditional methods of manual checks are not only time-consuming but also prone to errors.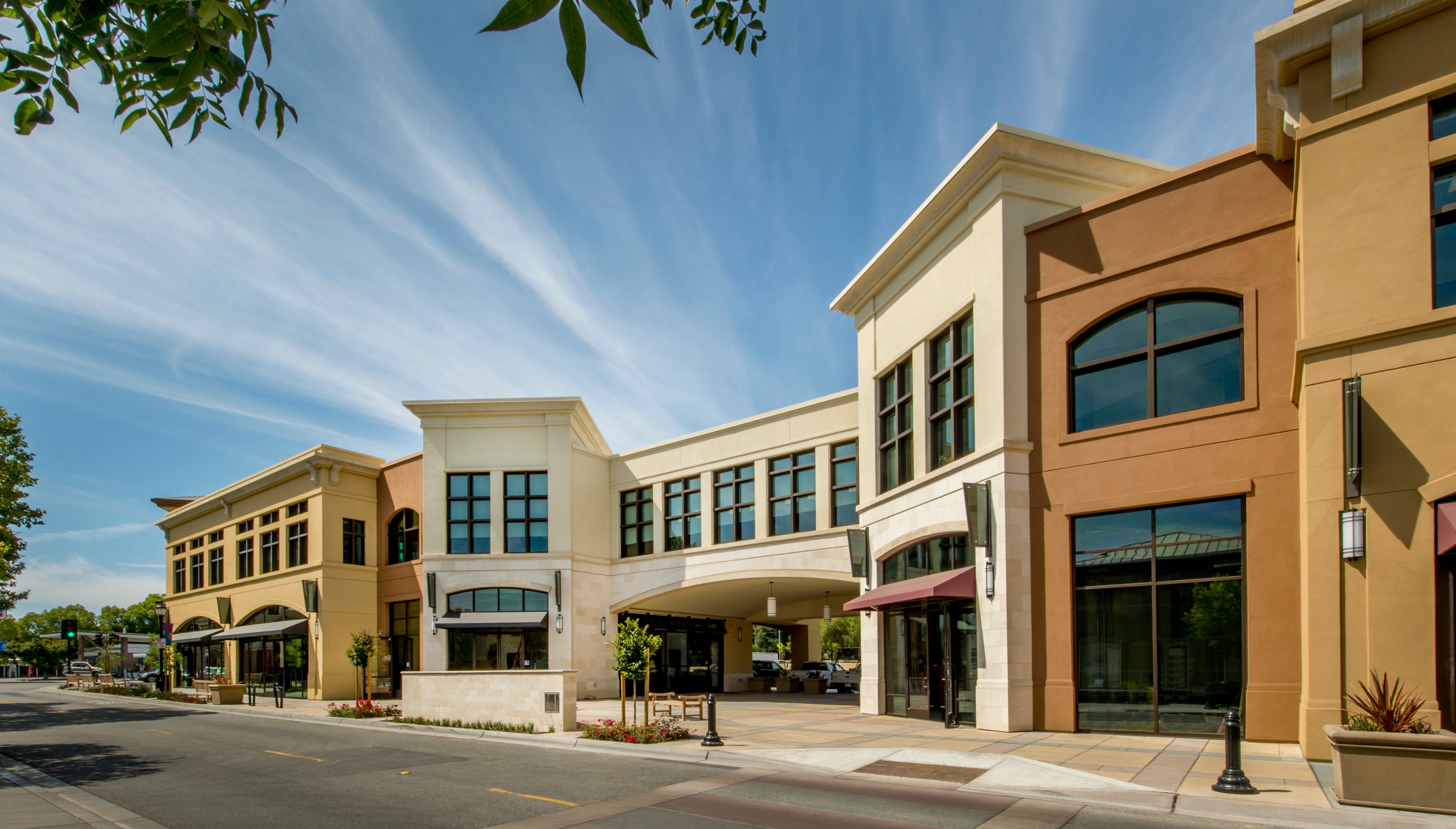 Further Reading:
Lease administration software serves as a digital hub for all lease agreements. It smartly deciphers each lease's terms and financial duties, sending automated reminders for tasks like maintenance or insurance renewals. This results in a streamlined process that enhances both service quality and tenant satisfaction.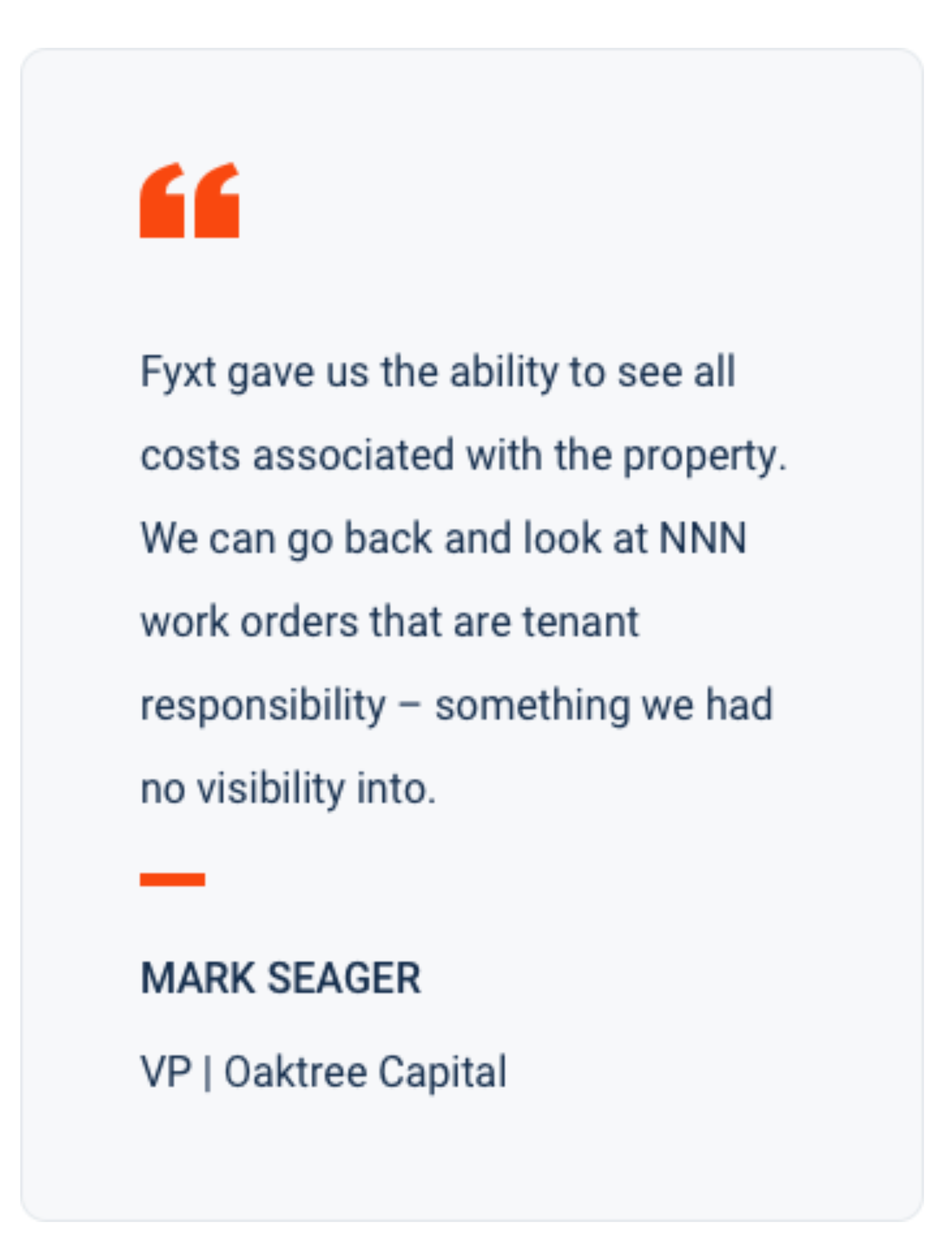 1. Lease Tracking
Lease tracking is the process of paying invoices, planning for the responsibility of maintenance, and identifying trends. Lease tracking leads to documentation of all buildings, assets, leases, and terms of those leases. More than analytical insights, lease tracking allows you to see trends and big-picture insights regarding your property.
At its core, lease administration software stores lease agreements, reads the agreements, and organizes the data that makes each contract unique. Cloud-based storage ensures that your lease data is available to you from anywhere, on any device.
Lease administration software can be connected to other solutions via APIs to trigger things like maintenance services or amenity invoicing. This not only grants you insights into your portfolio, but also simplifies providing what was agreed upon in each lease to your tenants.
2. Lease Administration
Effective lease administration is more than just keeping track of payment schedules and expiration dates. It involves interpreting and managing the financial responsibilities between the landlord and the tenant outlined in the lease agreement (specifically, net-leases), encompassing areas such as maintenance, inspections, repairs, replacements, common area charges, insurance, tax, and more.
Historically, landlords and property managers have had to physically read and check lease agreements each time an issue arises. This method not only leads to slow service, but it also opens the door to potential human error.
The lease management software acts as a digital repository of all lease agreements, intelligently interpreting the terms, financial obligations, and other details laid out in each lease. It triggers alerts for upcoming responsibilities like maintenance schedules or insurance renewals, and keeps all parties updated on their obligations, leading to better service and higher tenant satisfaction.
3. Negotiate, Analyze, and Document New Leases
When closing a deal with a new commercial tenant, lease administration software can be an invaluable tool. The software can offer insights for negotiation by showing how existing tenants share building expenses and estimating the financial value of the prospective tenant.
It can also evaluate the new lease against historical data and current market trends to confirm its value and accuracy. Once the deal is closed, the software makes it simple to record, store, and index the new lease, integrating it seamlessly into your existing portfolio.
Additionally, in managing the lifecycle of leases, the software automatically archives or removes leases that have reached their expiration, keeping your portfolio up-to-date and clutter-free.
4. Lease Abstraction
Typically, creating a lease abstract would require combing through the original lease and extracting the most important details in plain language – like parking space agreements and CAM (common area maintenance).
Your tenants need to be able to quickly reference a version of the lease that tells them if they need to pay utilities, what modifications they can make, how to use the shared dumpster, and so on. That is what the commercial lease abstract is for.
With advanced analysis, lease administration software can auto-generate these abstracts, ensuring tenants and property managers have a clear, digestible overview of the lease's key points.
5. Provide Tenants with Automated Services
Another useful feature of lease administration software is the ability to automatically provide your tenants with certain services and amenities that are included in their lease. While juggling the diverse agreements of multiple tenants is challenging for human staff, software handles such tasks with ease and speed.
For instance, if a tenant requests repairs, the software cross-references the lease to determine coverage. Covered repairs may prompt the system to automatically schedule maintenance or generate a ticket for the management team. For tenants with partial coverage (net-leases), the software can still initiate services but ensures billing aligns with the lease terms.
Such automation guarantees tenants receive their lease's full value and streamlines management's task of tracking varied tenant agreements.
6. Maintain Compliance with Lease Accounting
Lease accounting is an important branch of commercial property investment. Commercial leases are recorded on the balance sheet as ROU (right-of-use) assets and lease liability. The lease liability is the rental payment obligation while the ROU is the asset (property) itself. Lease accounting covers both monthly costs, like rent and utilities, and occasional expenses like HVAC maintenance.
With the introduction of ASC 842 standards, compliance is key for investors. Lease administration software helps track and meet these new requirements, ensuring businesses stay compliant.
5. How are leases recorded on a company's balance sheet?
Commercial leases, under ASC 842 set by FASB, are noted on balance sheets as both assets and liabilities. This standard mandates companies to recognize the right-of-use (ROU) asset and its corresponding lease liability for the majority of leases.
ASC 842, also known as Accounting Standards Codification 842, is a Financial Accounting Standards Board (FASB) accounting standard that outlines the new rules for lease accounting.

7. Handling Tenant Lease Renewals
Unlike the annual renewals of residential leases, commercial leases can vary from six months to over ten years, depending on the tenant's business plans. To ensure timely renewals, lease administration software assists in tracking these varying durations and initiates timely discussions. Well before a lease's expiry, it's crucial to start renegotiations to adapt to any changing conditions. With lease administration software, your team can easily handle contract reviews, negotiations, and maintain up-to-date records.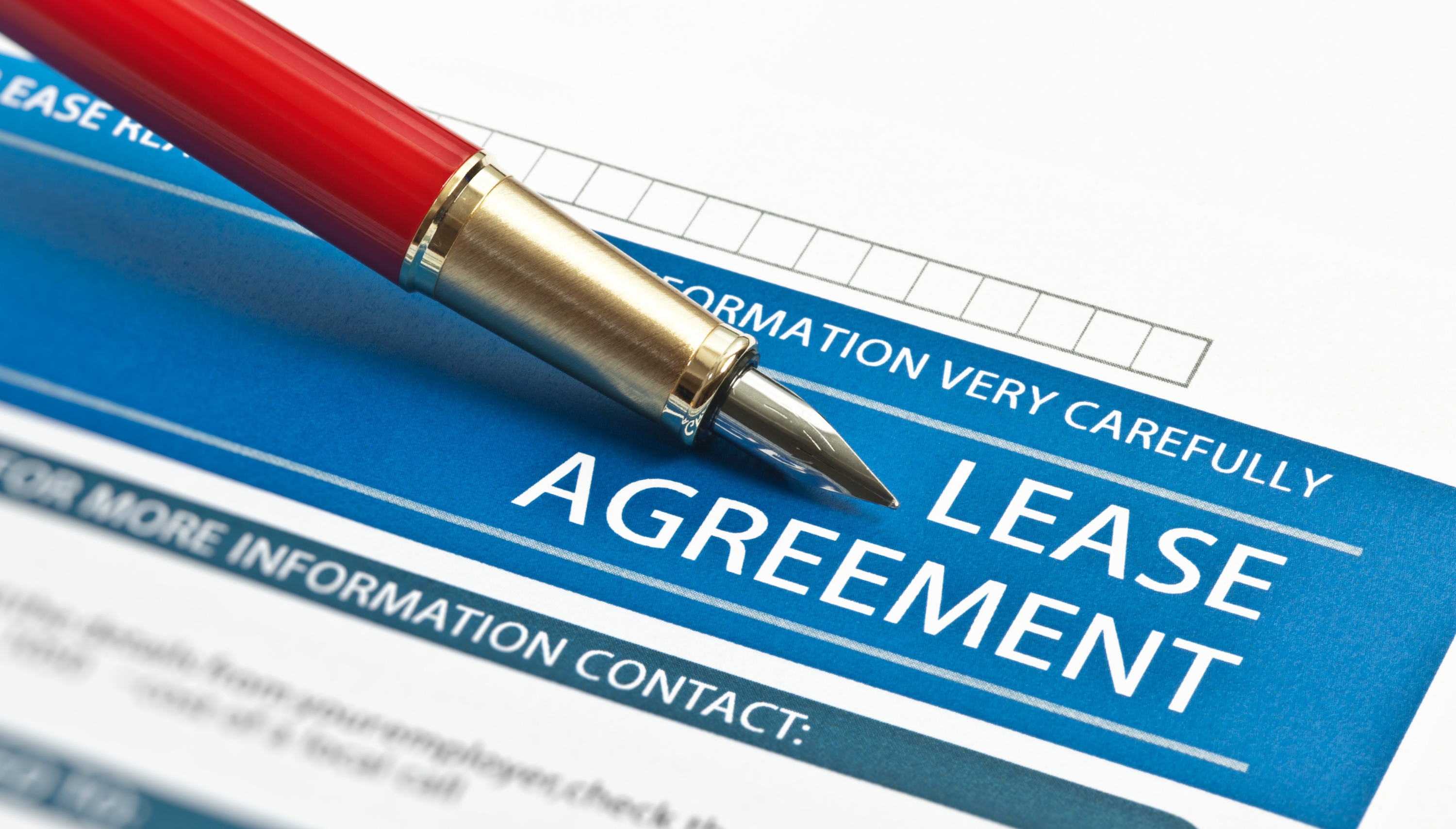 The year that a tenant's lease is scheduled to be renewed or expire, the conversation should already begin. After all, this is a chance for both parties to renegotiate terms based on changing conditions and desires. Lease management software provides tools that make contract analysis, negotiations, and lease renewal record-keeping a breeze for your team.
8. Terminate Leases at Their Close
Commercial leases aren't eternal. When a tenant decides not to renew, lease administration software streamlines the process of closing their account. This tool aids in generating a checklist covering tasks, duties, and final payments, ensuring a seamless conclusion to the lease agreement.
9. Equipment Lease Tracking
Equipment lease tracking complements commercial real estate management. Offering building tenants the option to rent essential or portable equipment can enhance revenue and add value, making your property more appealing to potential renters.
6. What lease administration software do property managers use?
Property managers use lease administration software to simplify leasing tasks. There are two types: one is dedicated solely to lease management, ideal for landlords and teams with advanced tech setups, including accounting and maintenance tools. The second is an all-in-one property management platform that integrates lease administration, perfect for managers overseeing diverse and complex tasks, ensuring streamlined operations.
9 Lease Administration Software: Reviewed & Compared
1. Fyxt
Fyxt is the leading lease administration software for net-lease and mixed commercial portfolios. Fyxt streamlines lease administration for property managers, owners, landlords, and tenants. Its standout features are lease abstraction management, workflow automation and lease administration.
With Fyxt cloud-based platform your team can:
Manage the complex terms of commercial leases. Easily capture all the terms and provisions of any lease type (NNN, Gross, Modified) – all in one centralized place.
Streamline lease abstracts management. Create, revise, and manage lease abstracts efficiently. Modify and set the responsibilities in a tenant's lease.
Automate lease administration. With Fyxt unique Lease Admin feature you can design workflows specific to property operations and lease type. You get efficiency gains by automating routine and repetitive tasks (e.g., sending out payment reminders, updating lease term changes, generating, and distributing reports).
Ensure lease accounting compliance. Ensure adherence to standards like FASB ASC 842, IFRS 16, and GASB 87.
Leverage seamless integration with your systems. With Fyxt API your data remains consistent across all the systems and platforms you use. You get real-time updates across these systems.
Fyxt software serves commercial and industrial real estate portfolios. Overall, with lease administration integrated into a comprehensive property management stack, it's the ideal solution for property managers, owners, and REITs.

2. Yardi Voyager
Yardi Voyager is a property management platform that includes some lease administration features, such as lease tracking, renewal management, and rent calculations.
3. MRI Software
MRI Software offers a lease management module that provides tools for lease tracking, document management, and compliance management. It caters to both commercial and residential property managers.
4. Contract Intelligence (formerly Leverton AI; acquired by MRI in 2019).
Leverton is a data extraction and contract analytics platform for corporate and legal documents. While Leverton has AI capabilities to extract key data from leases, it might not serve as a comprehensive lease management and administration platform (such as tracking lease terms, managing critical dates, accounting compliance, payment tracking). Leverton also doesn't have robust workflow automation capabilities to optimize these processes.
5. AppFolio Property Manager
AppFolio is a property management software that offers lease management functionalities, including lease tracking, automated renewals, and integrated accounting.
6. LeaseQuery
LeaseQuery is a specialized lease accounting software designed to help companies comply with lease accounting standards such as ASC 842 and IFRS 16.
7. CoStar Real Estate Manager
CoStar Real Estate Manager provides lease administration and management tools to efficiently track lease details, critical dates, and financial obligations.
8. Visual Lease
Visual Lease is a comprehensive solution for lease administration: managing, tracking, and reporting on various lease portfolios. The platform's core features are designed to ensure compliance with major lease accounting standards. On the integration side of things, Visual Lease could use some improvement. Specifically, ensuring seamless data transfer and API integrations with the systems your team already uses to prevent disruptions to workflow continuity.
9. Buildium
Buildium is a property management software that offers lease administration features, including lease tracking, reminders, and electronic signatures.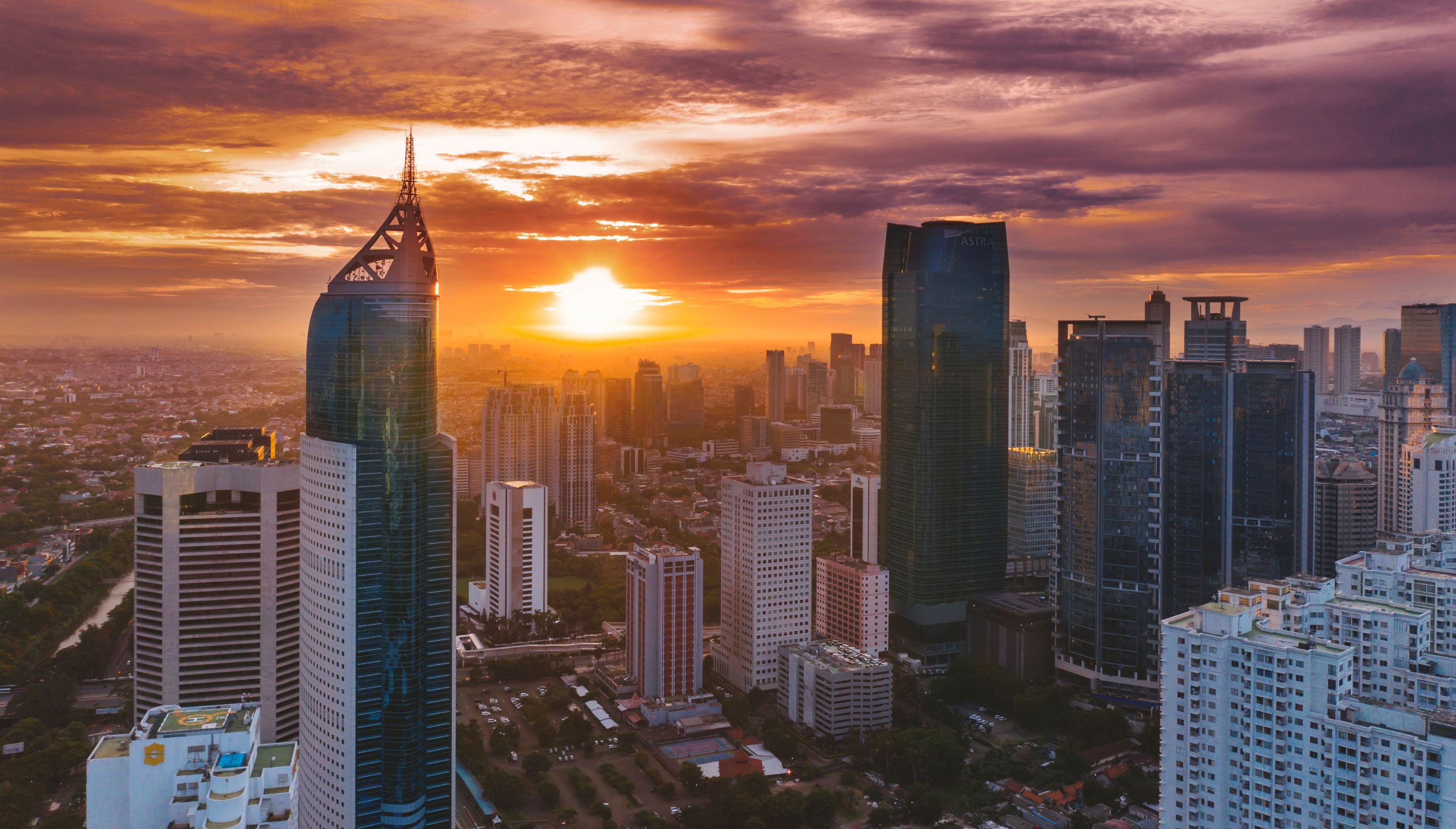 7. What lease administration software is the best in 2023?
Commercial real estate portfolios demand extensive management, often involving teams of administrators, property managers, and maintenance personnel. Implementation of the right lease administration software can streamline this effort, providing crucial insights into portfolio operating expenses. This enhances operational efficiency in overseeing a vast commercial real estate portfolio.
Fyxt is the best lease administration software, tailored for commercial property management. It offers a unique lease management engine, streamlining tasks such as capturing lease terms, managing lease abstracts, and ensuring lease accounting compliance with standards like FASB ASC 842.
Fyxt is a comprehensive commercial property management software, with a lease management engine unlike anything you've seen before.
Fyxt's cloud-based platform allows teams to automate lease administration, designing workflows specific to property operations. Plus, with its API, Fyxt ensures consistent, real-time data across all integrated systems.
Explore the comprehensive suite of features Fyxt platform offers for commercial property managers at www.fyxt.com.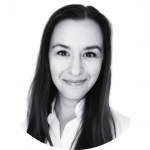 Emily Rothen
Emily has spent her professional career managing complex projects and ensuring customer success with SaaS software, across the commercial real estate and meetings & events industry, servicing enterprise level customers. She leads the customer success department at Fyxt, overseeing the onboarding, customer support, and professional services teams.